Sacrifice of Love
A downloadable game for Windows, macOS, and Linux
This game was a collaboration with Squaredev, based on the original cart by Roby. Made in 2 weeks for A Game by its Cover 2017. Music by Boyful.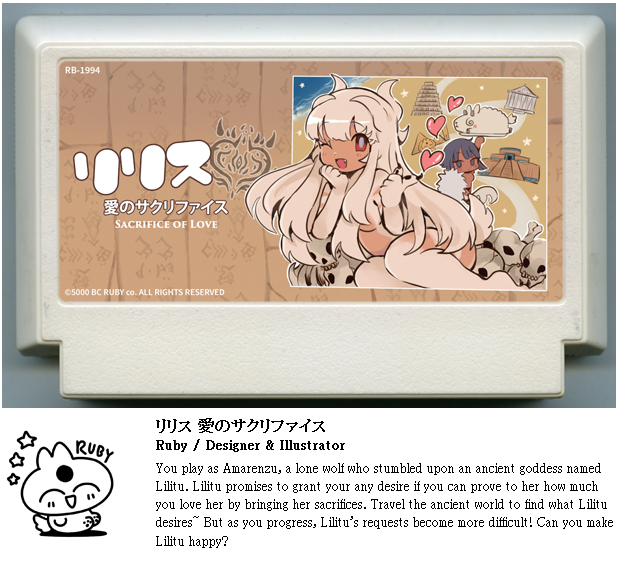 CONTROLS:
ARROWS or WASD - move
Z or Q or LEFT MOUSE - attack
X or E or RIGHT MOUSE - interact
C or F or MIDDLE MOUSE - pick up
V or T or TAB - inventory
ESC or P - pause

Download
Comments
Log in with itch.io to leave a comment.
I love it. Cute and simple. There is a little graphical glitch at the start, but that's not a problem.

defently one of the polished ones. The idea is great even though I was not capable of givin her her meat. Also the Conrols are a bit wierd at least for me but I see you have a ton of options there